Your LightSource discount card will work at these places:
Mortgages
Choosing the right mortgage can be a big challenge. There are literally hundreds of lenders in the marketplace, so how do you know you've made the right choice?
We've teamed up with Abacus Financial Options who specialise in finding customers the right affordable mortgages for their individual needs. Whether you're a first-time buyer, home mover or self-employed, Abacus Financial Options have access to a wide range of mortgage options, including many exclusive deals, so we can secure the most competitive funding to suit your requirements.
For further information contact Laura Shurey on:
Te: 07917 150843 Email:[email protected]
Other Services
Boots From Joe
Massive discounts on Blundstone boots contact Joe on
TEL: +44 (0) 7545 286953 EMAIL:[email protected]
FEGO
GERRARDS CROSS
12G Pilgrim Walk, Packhorse Road, Gerrards Cross, SL9 7QE
TEL: +44 (0) 1753 892566 EMAIL:[email protected]
General Manager – Natalie Schlenker
ARRI
Get ready for ARRI Lighting Techniques through hands-on training from industry professionals.
ARRI's 3-day Lighting Course gives you the opportunity to build a solid foundation of lighting skills. The course structure is very practical; you will gain hands-on experience creating lighting that enhances the atmosphere of the final image. The planning and techniques vital to creative lighting will be discussed and applied in practical exercises.
Panavision Store
The Metropolitan Centre, Bristol Road, Greenford, UB6 8GD
Also Leavesden studios
TEL: +44 (0) 208 839 7372 EMAIL:[email protected]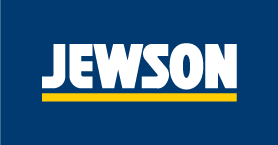 Jewsons at Pinewood
Wardrobe Block, Pinewood Studios, Pinewood Road , Iver Heath,
Buckinghamshire, SL0 0NH, UK
Tel: 01753 656 272 Email: [email protected]
Wexham Park Golf Centre
Wexham Street, Slough, Buckinghamshire, SL3 6ND
Tel: 01753 663271 Email:[email protected]
Watford Tyre Brigade
131 Courtlands Drive, Watford, Hertfordshire, WD24 5LL
Te: 01923672696 Email:[email protected]